Next-Generation Sequencing for Solid Tumors Diagnostics: Current Practice and New Developments

The role of molecular and genomic analysis in the diagnostic work-up of solid tumors continues to expand, with dramatic implications for clinicians, pathologists, and patients. With the recent surge of next-generation sequencing (NGS) adoption into clinical diagnostics laboratories, pathologists are more than ever required to actively participate as consultants on test selection and integrated clinical interpretation. This lecture will provide an overview of current next-generation technologies and their capabilities and indications for use in solid tumor diagnosis and management. These concepts will be reinforced with examples of personalized genomic analysis and management of a variety of solid tumors. Future trends in personalized tumor management will also be covered, including possibilities for testing of emerging specimen types, such as fine-needle aspirates and blood and other bodily fluids, from which trace cancer signals can be detected.
Originally presented on September 23, 2016 in Salt Lake City, Utah.
Lecture Presenter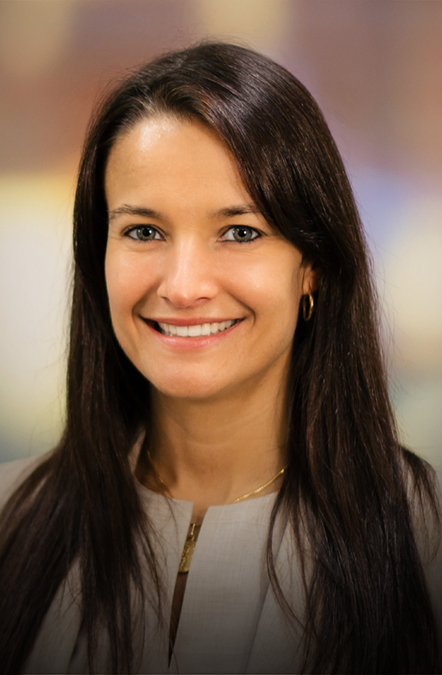 Larissa V. Furtado, MD
Medical Director, Molecular Oncology, ARUP Laboratories
Assistant Professor of Pathology, University of Utah School of Medicine
Dr. Furtado is an assistant professor of pathology at the University of Utah School of Medicine. She received her MD at UniFOA in Brazil and completed a medical genetics residency at the University of São Paulo. Dr. Furtado completed her residency in anatomic and clinical pathology at the University of Utah and ARUP Laboratories, where she was chief resident, and her molecular genetic pathology fellowship at the University of Michigan. Prior to joining ARUP as a medical director, Dr. Furtado worked as an assistant professor of pathology at the University of Chicago and was co-director of the University of Chicago Clinical Genomics and Molecular Diagnostics Laboratories. She is board certified by the American Board of Pathology in anatomic and clinical pathology, with subspecialty certification in molecular genetic pathology. Dr. Furtado's research interests include genomic diagnostics in solid tumors and molecular diagnostic methods in oncology.
Objectives
After this presentation, participants will be able to:
Demonstrate familiarity with NGS.
Recognize the indications, specimen requirements, applications, limitations, and implementation of NGS-based test for solid tumor testing.
Understand interpretive principles for review and reporting of clinically relevant findings within the proper solid tumor contexts.
Become familiar with future trends in personalized tumor management.
Sponsored by:

University of Utah School of Medicine, Department of Pathology, and ARUP Laboratories