ARCHIVED: NOT AVAILABLE FOR CREDIT
HIV Update in Laboratory Testing
New recommendations for laboratory diagnostic testing for HIV were officially published by the CDC in June 2014. Understanding appropriate test utilization and result interpretation for HIV diagnosis is critical for compliance and patient care. This presentation will address the new algorithm and review the evidence and rationale in support of the new guidelines.
Originally presented on January 30, 2015 in Salt Lake City, Utah.
---
Lecture Presenter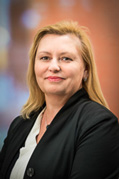 Patricia R. Slev, PhD
Medical Director, Serological Hepatitis/Retrovirus Laboratory
ARUP Laboratories
Co-Medical Director, Immunogenetics
ARUP Laboratories
Associate Professor of Pathology
University of Utah School of Medicine

Dr. Slev is the medical director of the Serological Hepatitis/Retrovirus Laboratory and co-medical director of Immunogenetics at ARUP, and an associate professor of pathology at the University of Utah School of Medicine. Dr. Slev earned her PhD in immunology and laboratory medicine from the University of Florida, Gainesville and completed a fellowship in clinical chemistry at the University of Utah. She is board certified by the American Board of Clinical Chemistry. Dr. Slev's research interests are in immunogenetics and pathogen interactions, particularly HIV and viral hepatitis.
---
Objectives
After this presentation, participants will be able to:
Explain the advances in HIV diagnostics, including fourth generation Ag/Ab combination HIV screening assays.
Describe the new CDC HIV diagnostic algorithm.
Explain appropriate testing algorithm and understand interpretation of laboratory results for HIV.
Sponsored by:

University of Utah School of Medicine, Department of Pathology, and ARUP Laboratories