A Roadmap for an Effective Laboratory Utilization Management Program

By following a step-by-step, tested roadmap, learn how to establish a robust and effective laboratory utilization management program. You will see how to leverage lab data, establish the right governance infrastructure, create a formulary, implement system changes to alter physician ordering behavior and measure your success. Hear how to avoid potential pitfalls and harness best practices to start reducing costs and improving care through appropriate test utilization.
Originally presented on June 02, 2015 as a Seattle Children's Hospital Laboratory and PLUGS® educational webinar series.

---
Lecture Presenter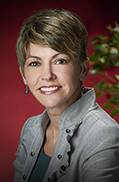 Casey Leavitt, MBA
Program Director, Consultative Services Business Development, ARUP Laboratories

Ms. Leavitt has worked in the healthcare industry for 19 years and is currently the consultative services program director at ARUP Laboratories. Prior to her position at ARUP, Ms. Leavitt was the referral development director for University of Utah Health Care, where her primary responsibility was to develop and strengthen relationships with the university's regional referring providers and facilities. She was also the director of managed-care contracting for the University of Utah Medical Group, where she was responsible for negotiating contracts, worth more than $220 million in annual revenue, with commercial payers on behalf of over 850 primary and specialty care physicians. Ms. Leavitt has worked for a number of healthcare startup organizations and began her career at Intermountain Health Care, implementing several successful projects focused on operational efficiency, patient satisfaction, and quality improvement. She received her MBA from the University of Utah and her bachelor's degree from Utah State University.
Objectives
After this presentation, participants will be able to:
Understand the steps for creating a robust and effective lab utilization management program.
Learn tips and tricks to make each step go more smoothly.
Identify potential pitfalls that can derail progress and how to avoid them.
Sponsored by:

University of Utah School of Medicine, Department of Pathology, and ARUP Laboratories