How to Develop an Effective
Utilization Management Program
This presentation will provide practical examples of successful interventions and discuss the following key features of effective utilization management programs: getting started, designing the program, selecting projects, measuring progress, and maintaining momentum.
Originally presented on December 16, 2016 in Salt Lake City, Utah.
Lecture Presenter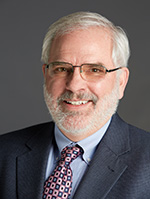 Robert Schmidt, MD, PhD, MBA
Director, Center for Effective Medical Testing
ARUP Laboratories
Associate Professor of Pathology
University of Utah School of Medicine
Dr. Schmidt is an associate professor of pathology at the University of Utah School of Medicine. A clinical pathologist with a background in business, operations management, and informatics, he specializes in health-services research related to diagnostic testing. Dr. Schmidt leads a research group that performs cost-effectiveness analysis and evidence-based reviews of diagnostic tests. He received his MD from the University of Sydney and is board certified in clinical pathology and clinical informatics. Prior to completing medical school, Dr. Schmidt was an associate professor of operations management at the University of Southern California Marshall School of Business, where he specialized in operations analysis and information technology.
Objectives
After this presentation, participants will be able to:
List key attributes of successful utilization programs.
Recognize situations where improvement metrics are counterproductive.
Explain how to identify strong utilization projects.
Describe several classes of interventions to improve utilization.
Identify common barriers to successful utilization management.
Sponsored by:

University of Utah School of Medicine, Department of Pathology, and ARUP Laboratories