ARCHIVED: NOT AVAILABLE FOR CREDIT

Drug Testing to Support Pain Management Clinics
Urine drug testing has become an important tool for evaluating adherence to prescription opioids, particularly when managing non-cancer, chronic pain patients. In this presentation, considerations for selecting the most appropriate drug test(s) will be discussed. Considerations regarding interpretation of urine drug testing results, including explanations for unexpected positive and negative results, and common patterns of drug analytes, will be discussed.
Originally presented September 27, 2011 in Salt Lake City, Utah.
Lecture Presenter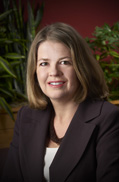 Gwendolyn A. McMillin, PhD;
Associate Professor, Department of Pathology, University of Utah School of Medicine
Medical Director, Toxicology and Trace Elements Laboratories, Co-director, Pharmacogenetics, ARUP Laboratories

Dr. McMillin is interested in laboratory testing that supports and improves drug therapy. She actively pursues research in these areas to better understand clinical utility of existing tests and to develop and validate new tests. Areas of recent focus of her research include pre-therapeutic testing to select warfarin dosing, application of liquid chromatography coupled with tandem mass-spectrometry for quantitative testing for drugs in a variety of body fluids with unheralded sensitivity and specificity, and, testing for metals to separate clinically or toxicologically significant fractions for quantification.
Objectives
Compare strengths and limitations of screening and confirmation testing for drugs used in the pain management setting.
List scenarios that could explain both positive and negative drug testing results.
Understand the limitations of urine drug testing for evaluating dose adherence.
Sponsored by:

University of Utah School of Medicine and ARUP Laboratories