Blood Bank (Immunology)
Information in this section is for blood bank and immunology portions of the MLS curriculum. These resources can be used to enrich student experiences while studying these disciplines.
To provide feedback or collaborate on developing new content please contact:
Breanna Russell
800-242-2787 ext. 2577
Distance Education Coordinator
ARUP Laboratories
Subscribe to our MLS Education Newsletter for the latest news regarding our educational resources
Click to Subscribe
Your information will not be shared externally.
Tutorials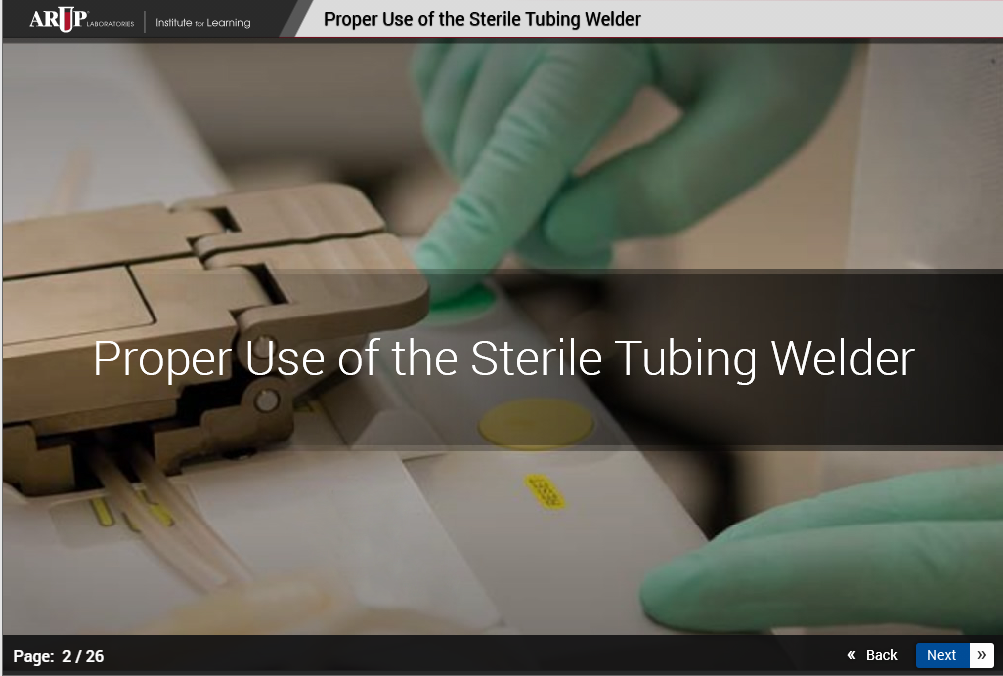 The collection and processing of blood products often requires manipulation and transfer of the blood products between various containers. The sterile tubing welder provides technology for connecting sterile blood containers without compromising the sterility of the fluid pathway and maintaining a functionally closed system. This tutorial will cover the sterile tubing welding process and its proper use.
---