Microbiology
Information in this section is for bacteriology, parasitology, virology, and other disciplines within the microbiology section of the MLS curriculum. These resources can be used to enrich student experiences while studying these disciplines.
To provide feedback or collaborate on developing new content please contact:
Steven Staroscik
800-242-2787 ext. 3952
Distance Education Coordinator
ARUP Laboratories
Subscribe to our MLS Education Newsletter for the latest news regarding our educational resources
Click to Subscribe
Your information will not be shared externally.
Courses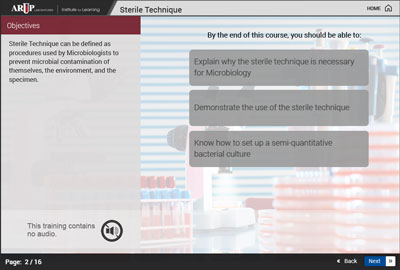 This tutorial demonstrates the sterile technique and provides an explanation of why it is necessary for Microbiology.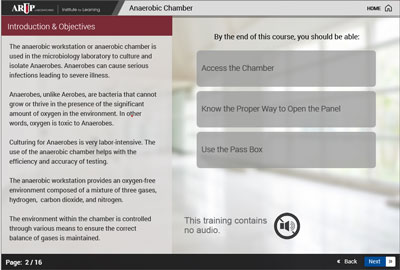 The anaerobic chamber is used in the microbiology laboratory to culture and isolate Anaerobes. Anaerobes can cause serious infections leading to severe illness. This tutorial will cover what an anaerobic chamber is and how it is used.
How-To Videos
This video will instruct you how to create a basic wet prep.

This video is 3 minutes.
This video will instruct you on how to create a manual gram stain.

This video is 6 minutes.
---