Podcast Series
*Please note: Our podcasts do not provide continuing education credits.
Evidence Based Diagnostics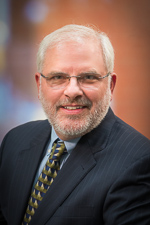 We sat down with ARUP's Chief Medical Informatics Officer Dr. Brian Jackson and Dr. Robert Schmidt, Director of ARUP's Center for Evidence Based Diagnostic Research in a 4-part podcast series. They discuss their own thoughts on evidence based diagnostics, where laboratories are at and where they see improvements can be made.

Podcasts released March 27, 2015.
Listen to: Part 1 | Part 2 | Part 3 | Part 4
---