LabMind

A podcast that explores the future of laboratory medicine
---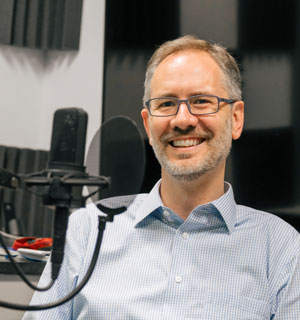 Join Dr. Brian Jackson, associate professor of pathology at the University of Utah and a medical director at ARUP Laboratories, as he interviews some of the top minds in diagnostic laboratory medicine. Listeners are privy to personal anecdotes and creative insights into important challenges facing laboratories and clinicians.
---
An interview with Dr. David Hillyard: Delving into the Sensitivity of SARS-CoV-2 Diagnostic Testing
How much do we really know about the sensitivity of COVID-19 molecular tests? And how much sensitivity can be safely sacrificed in favor of assay speed or the ease of collecting a particular specimen type? David Hillyard has decades of experience developing and studying molecular tests for viruses, including HIV, hepatitis B, and hepatitis C. His lab was one of the first in the U.S. to develop and validate a high-throughput assay for SARS-CoV-2. In our conversation he explains the key factors that impact the accuracy of these tests, what we know so far, and what we still have to learn.
Originally published June 16, 2020
---
*Please note: Our podcasts do not provide continuing education credits.