LabMind

A podcast that explores the future of laboratory medicine
---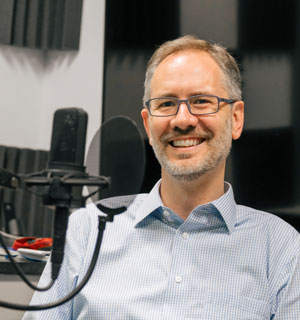 Join Dr. Brian Jackson, associate professor of pathology at the University of Utah and a medical director at ARUP Laboratories, as he interviews some of the top minds in diagnostic laboratory medicine. Listeners are privy to personal anecdotes and creative insights into important challenges facing laboratories and clinicians.
---
An Interview with Dr. Michael Astion: Serial Academic Entrepreneur

We traditionally associate universities with teaching and research. But what about business innovation? Mike Astion, a pathologist and professor of laboratory medicine at the University of Washington and Seattle Children's Hospital, shares his experiences in launching and growing three different businesses over the course of his career and describes some of the unique challenges and opportunities he faced in his academic settings. He also explains the importance of hustle and negotiation for would-be entrepreneurs.
Originally published July 26, 2018
---
*Please note: Our podcasts do not provide continuing education credits.