ACLPS Meeting Awards
---
The Ernest Cotlove Award and Lecture
Dr. Cotlove's career exemplified the progress seen in medical research and technology. This award is presented to the scientist (member or non-member of the academy) for outstanding contributions to the science of laboratory medicine.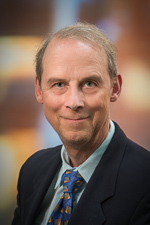 "Making Molecular Diagnostics Faster"
Friday, May 31, 1:00 pm – 2:00 pm

Carl T. Wittwer, MD, PhD
Professor of Pathology, University of Utah School of Medicine
Medical Director, Immunologic Flow Cytometry, ARUP Laboratories

Dr. Carl T. Wittwer, MD, PhD is a Professor of Pathology and adjunct professor of BioMedical Engineering at the University of Utah. He has published over 200 research articles and book chapters focusing on technique and instrument development in molecular diagnostics. In the early 1990s he developed rapid-cycle polymerase chain reaction (PCR) for DNA amplification in 10-15 minutes. In the mid 1990s he adapted flow cytometry optics to thermal cycling for real-time monitoring of PCR. As the primary inventor of the LightCycler® system, he introduced SYBR Green I, adjacent hybridization probes, and melting analysis to real-time PCR. In the 2000s, he developed high resolution melting analysis (HRM), introducing variant scanning, small amplicon genotyping, unlabeled probes and snapback primers. In the 2010s, he developed extreme PCR in <30 seconds and high speed melting in 4 seconds, opening up new possibilities for "while-you-wait" nucleic acid diagnostics. He holds over 40 US patents and their foreign equivalents.
Carl started molecular diagnostics at ARUP laboratories in 1994 and has served as a technical vice president, a director of the Advanced Technology Group, and a medical director of Flow Cytometry at ARUP. He has been on the Clinical Chemistry board of editors since 2000, an Associate Editor since 2004, and is currently a senior editor of the Tietz Textbook of Clinical Chemistry and Molecular Diagnostics.
Dr. Wittwer co-founded BioFire Diagnostics, Inc. in 1990, a company that has grown to over 2,000 people today. He was Board Chairman from 2012 until its acquisition by bioMerieux in 2014. Business recognition includes small business innovation awards in 1999 and 2002, the State of Utah Governor's Medal for Science and Technology in 2003, and Utah "Pioneer" and "Genius" awards in 2015.
---
The Ellis Benson Award and Lecture
Ellis Benson was instrumental in promoting research, service, and teaching in the field of laboratory medicine. This award is presented to a young faculty member in recognition of meritorious accomplishment in the field of laboratory medicine.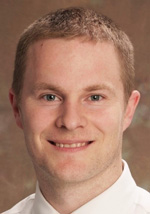 "Examining the Mechanisms and Consequences of Red Blood Cell Alloimmunization"
Saturday, June 1, 10:00 am – 11:00 am

Sean Stowell, MD, PhD
Assistant Professor, Emory University School of Medicine
Medical Director, Center for Apheresis, Emory Hospital
Center for Transfusion and Cellular Therapies, Emory University School of Medicine

Dr. Sean Stowell received his MD and PhD degrees from Emory University where he also stayed to obtain clinical training in laboratory and transfusion medicine. During his graduate studies in the laboratory of Dr. Richard Cummings, he focused on the specificity of carbohydrate binding proteins for various carbohydrate ligands in addition to defining the impact of carbohydrate binding protein-carbohydrate interactions in the regulation of innate and adaptive immunity. During residency, Sean continued to work with Dr. Richard Cummings, while also working with Dr. Jeanne Hendrickson on the development of animal models to study fundamental concepts within transfusion medicine. His research laboratory now studies factors that regulate the development and consequences of alloantibody formation following blood transfusion. He is an Assistant Professor in the Department of Pathology and Laboratory Medicine at the Emory University School of Medicine and Director of Basic Sciences in the Center for Transfusion and Cellular Therapies. Clinically, he is the Medical Director of the Apheresis Center at Emory University Hospital.
---
Paul E. Strandjord Young Investigator Research Grant Awardees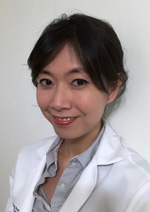 Rose Lee, MD
Fellow
Wyss Institute at Harvard

Development of a Novel Ultra-Sensitive CRISPR-Based Diagnostic for Asymptomatic Plasmodium Infections for Malaria Eradication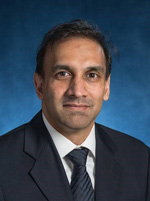 Maxim Rosario, MB BCh BAO D.Phil
Assistant Professor
Johns Hopkins University, School of Medicine

Detection of Donor Organ Damage Among Solid Organ Transplant Patients through T-cell Responses
---
The 2019 Paul E. Strandjord Young Investigator Awardees
Name
Institution
Sponsor
Adam Bailey
Washington University School of Medicine
Ron Jackups
Jonathan Brestoff
Washington University School of Medicine
Chang Liu
Melissa Budelier
Washington University School of Medicine
Ann Gronowski
Joseph Cho
University of Chicago Medicine
Jonathan L. Miller
Tobias Cohen
New York/Presbyterian — Weill Cornell Medical Center
Lars Westblade
Christopher Farnsworth
Washington University School of Medicine
Melanie Yarbrough
Sheng Feng
Hospital of the University of Pennsylvania;
Children Hospital of Philadelphia
Michael J. Bennett
I.J. Frame
UT Southwestern Medical Center
Mora Reyes-Gil
Chiraag Gangahar
Washington University School of Medicine
Ronald Jackups
Sean Gu
Yale School of Medicine
Chris Tormey
Josh Klonoski
University of Utah Health
Jonathan Genzen
Kaitlin Mitchell
Washington University School of Medicine
Carey-Ann Burnham
William R. Perry
University of Michigan
Shih-Hon Li
Nicola Rutherford
Vanderbilt University Medical Center
Zahra Shajani-Yi
Christopher Sande
Carver College of Medicine; University of Iowa
Carol Holman
Jason Schenkel
Brigham and Women's Hospital; Harvard Medical School
Stacy Melanson
Kenneth Smith
Beth Israel Deaconess Medical Center;
Harvard Medical School
James Kirby
Marie Smithgall
Columbia University Medical Center
Daniel Green
Jeannie M. Stubblefield
University of Washington
Andrew Hoofnagle
Jingrui (Jean) Sui
University of Alabama at Birmingham
X. Long Zheng
Daniel Webber
Washington University School of Medicine
Carey-Ann D. Burnham
Mark Zaydman
Washington University School of Medicine
Ann M Gronowski