ACLPS Meeting General Information
All educational and scientific sessions will take place at the Little America Hotel in downtown Salt Lake City (500 Main St, Salt Lake City, UT 84101). Most of the presentations, breaks, and lunches will take place in the Ballroom located on the 1st floor. The Satellite Workshop-TRIG, Young Investigator Oral Presentations, and Educational Short Courses will be presented in various rooms within the hotel conference space, please refer to the meeting agenda for the specific room assignments. Please wear your ACLPS Lab Medicine 2019 badge to all scheduled events. The badge will authenticate your entry to all planned activities. If you have a paid guest attending social events, a badge will be provided; we request that guests wear their badges to events as well.
Meeting Website includes all of the information you will need for the meeting. To access the Young Investigator Oral Presentation abstracts, Poster Presentation abstracts, and CME credit redemption use the password provided to meeting attendees.
Welcome Reception on Thursday, May 30th will be at the Little America Hotel on the 2nd floor in the Uintah and Sawtooth meeting rooms, and the East Terrace. This event will provide an opportunity for you to socialize and network with colleagues, friends, and our generous sponsors. Our sponsor representatives will be available during the reception to assist you with entering our raffle for a variety of $200 gift cards and other prizes. Your business cards will be used as raffles tickets…make sure you bring plenty with you, but we've got you covered just in case you forget!
Social Hour and Awards Banquet on Friday, May 31st, will be held at the stunning Natural History Museum of Utah (301 Wakara Way, Salt Lake City, UT 84108). Prepare for unbelievable views and impressive exhibits. Shuttles will be located at the Little America Hotel lobby entrance and will depart at 5:30 pm and 6:00 pm. Additionally, returning shuttles from the museum back to the Little America Hotel will begin departing at 8:30 pm with the last shuttle departing at 9:30 pm. Uber and Lyft are also options in Salt Lake City as well as taxicab service. If you choose to drive to the museum, onsite parking is available and free of charge. Cocktails and hors d'oeuvres will begin at 6:00 pm, seated dinner service at 7:15 pm, with award announcements to follow.
Optional Tour of ARUP Laboratories (pre-registration required) on Friday, May 31st, will be scheduled with three separate departure times, 4:30, 5:00, and 5:30 pm. Those who have pre-registered for this tour will be able to select a departure time based on availability during onsite meeting registration. Shuttles from the Little America Hotel to ARUP Laboratories and then on to the social hour and awards banquet will leave from the hotel lobby entrance at the scheduled departure times. All tour participants must complete an "Application for Individuals to Shadow ARUP Workforce Member(s)" and comply with the proper closed-toe footwear policy. Please refer to the specific information included in your registration packet for more details.
Little America Hotel Conference Space Wi-Fi is generously sponsored by Thermo Fisher Scientific. From your device's Wi-Fi menu, select the "ThermoFisher" network then enter the password "ThermoFisher".
---
List of ACLPS Lab Medicine 2019 Meeting Attendees
---
---
CME Information and Credit Redemption
Program Overview: The purpose of this meeting is to prepare laboratory medicine/clinical pathology physicians (residents and fellows) and scientists for the future of laboratory medicine. This course will cover topics in mass spectrometry, informatics, hematology, molecular diagnostics, microbiology, and automation. The intended educational outcome for this course includes improved diagnostics and subsequent patient care by understanding and implementing new testing methods and technologies in the clinical laboratory.
Target Audience: Physicians, clinical pathologists, clinical laboratory managers, students, residents, and fellows. ACLPS members, PhDs, academics, and trainees.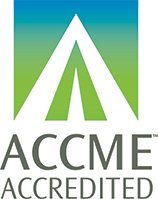 Accreditation:
The University Of Utah School Of Medicine is accredited by the Accreditation Council for Continuing Medical Education (ACCME) to provide continuing medical education for physicians.
AMA Credit: The University of Utah School of Medicine designates this live activity for a maximum of 14.00 AMA PRA Category 1 Credit(s)™. Physicians should claim only the credit commensurate with the extent of their participation in the activity.
Disclosure: None of the faculty or planners or anyone in control of content for this continuing medical education activity have any relevant financial relationships since the content does not cover any products/services of a commercial interest; therefore, there are no relevant financial relationships to disclose.
Nondiscrimination and Disability Accommodation Statement: The University of Utah does not exclude, deny benefits to or otherwise discriminate against any person on the basis of race, color, national origin, sex, disability, age, veteran's status, religion, gender identity/expression, genetic information, or sexual orientation in admission to or participation in its programs and activities. Reasonable accommodations will be provided to qualified individuals with disabilities upon request, with reasonable notice. Requests for accommodations or inquiries or complaints about University nondiscrimination and disability/access policies may be directed to the Director, OEO/AA, Title IX/Section 504/ADA Coordinator, 201 S President's Circle, RM 135, Salt Lake City, UT 84112, 801-581-8365 (Voice/TTY), 801-585-5746 (Fax).
Credit Redemption: To redeem your credit, navigate to the "Meeting Agenda" page, then select "Click Here to Redeem CME Credit". Enter the password provided to meeting attendees and then complete the credit redemption form claiming only the number of credit hours commensurate with your participation keeping in mind that the Satellite Workshop-TRIG, Young Investigator Oral Presentations and Posters, Laboratory Test Renaming for Understanding and Utilization, and the Educational Short Courses were NOT included in the number of approved hours of CME credit. Once you've completed the form, click "Submit and Create Certificate" and a PDF of your CME certificate will automatically be generated for you to save and/or print for your records. Upon completion of your CME certificate you will be prompted to complete a course evaluation. Credit redemption will be available through July 31, 2019.
---
ACLPS Officers and 2018-2019 Governance
Officers
President
Neal Lindeman
Boston, MA
President-Elect
J. Stacey Klutts
Iowa City, IA
Secretary-Treasurer (2017-2020)
Jonathan Genzen
Salt Lake City, UT
Immediate Past-President
Alexander McAdam
Boston, MA
Past President
Marisa Marques
Birmingham, AL
Executive Council
Chris Stowell (2016-2019)
Boston, MA
Alison Woodworth (2016-2019)
Nashville, TN
Lindsay Bazydlo (2017-2020)
Charlottesville, VA
Carey-Ann Burnham (2017-2020)
St. Louis, MO
Christopher Tormey (2018-2021)
New Haven, CT
X. Long Zheng (2018-2021)
Birmingham, AL
Program and Finance Committee
J. Stacey Klutts, Chair
Iowa City, IA
James Musser, 2018 Local Host
Houston, TX
Elizabeth Frank, 2019 Local Host
Salt Lake City, UT
Matthew Krasowski, 2020 Local Host
Iowa City, IA
Geoffrey Baird, 2021 Local Host
Seattle, WA
Jonathan Genzen, Secretary-Treasurer
Salt Lake City, UT
Jorge Sepulveda, YIAP Director
New York, NY
ACLPS 2019 Planning Committee
Elizabeth Frank, PhD
2019 Local Host
University of Utah Department of Pathology
Jonathan Genzen, MD, PhD
2019 Local Host
University of Utah Department of Pathology
Marc Couturier, PhD
University of Utah Department of Pathology
Irene De Biase, MD, PhD
University of Utah Department of Pathology
Kelly Doyle, PhD
University of Utah Department of Pathology
David Grenache, PhD
University of New Mexico/TriCore Reference Laboratories
Dave Herold, MD, PhD
University of California San Diego
David Hillyard, MD
University of Utah Department of Pathology
Brian Jackson, MD
University of Utah Department of Pathology
Elaine Lyon, PhD
HudsonAlpha Institute for Biotechnology
Ila Singh, MD, PhD
Baylor College of Medicine/Texas Children's Hospital
Joely Straseski, PhD
University of Utah Department of Pathology
Tanya Yuzyuk, PhD
University of Utah Department of Pathology